Minecraft Mods Installer
Product information
Release 3.1.1 (Updated )
Reviews
1 out of 5 stars
1 out of 5 stars, 1 reviews
Minecraft Mods Installer
Release history
Description
Minecraft mods installer allow you to download minecraft mods from CurseForge and Modrinth.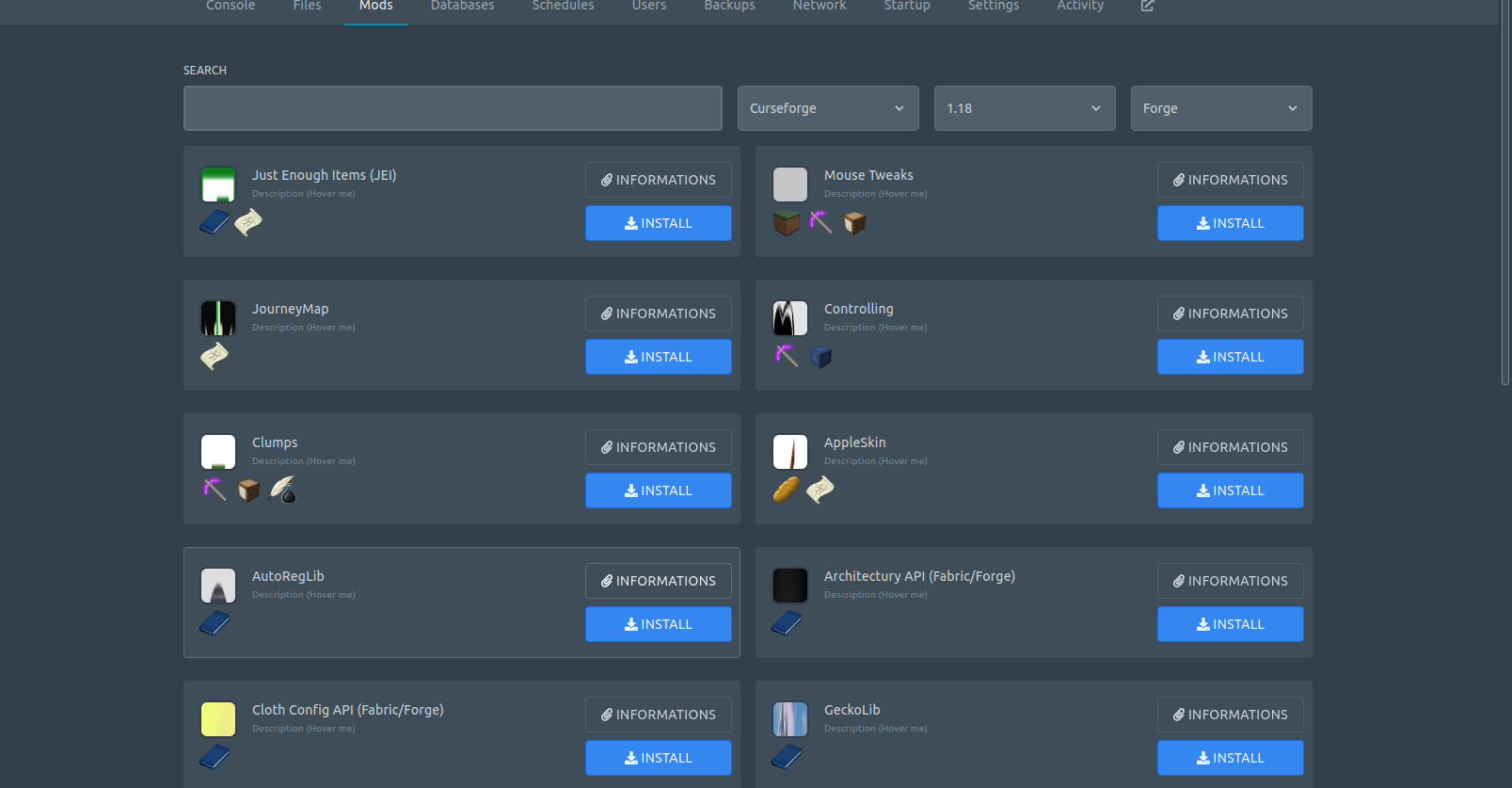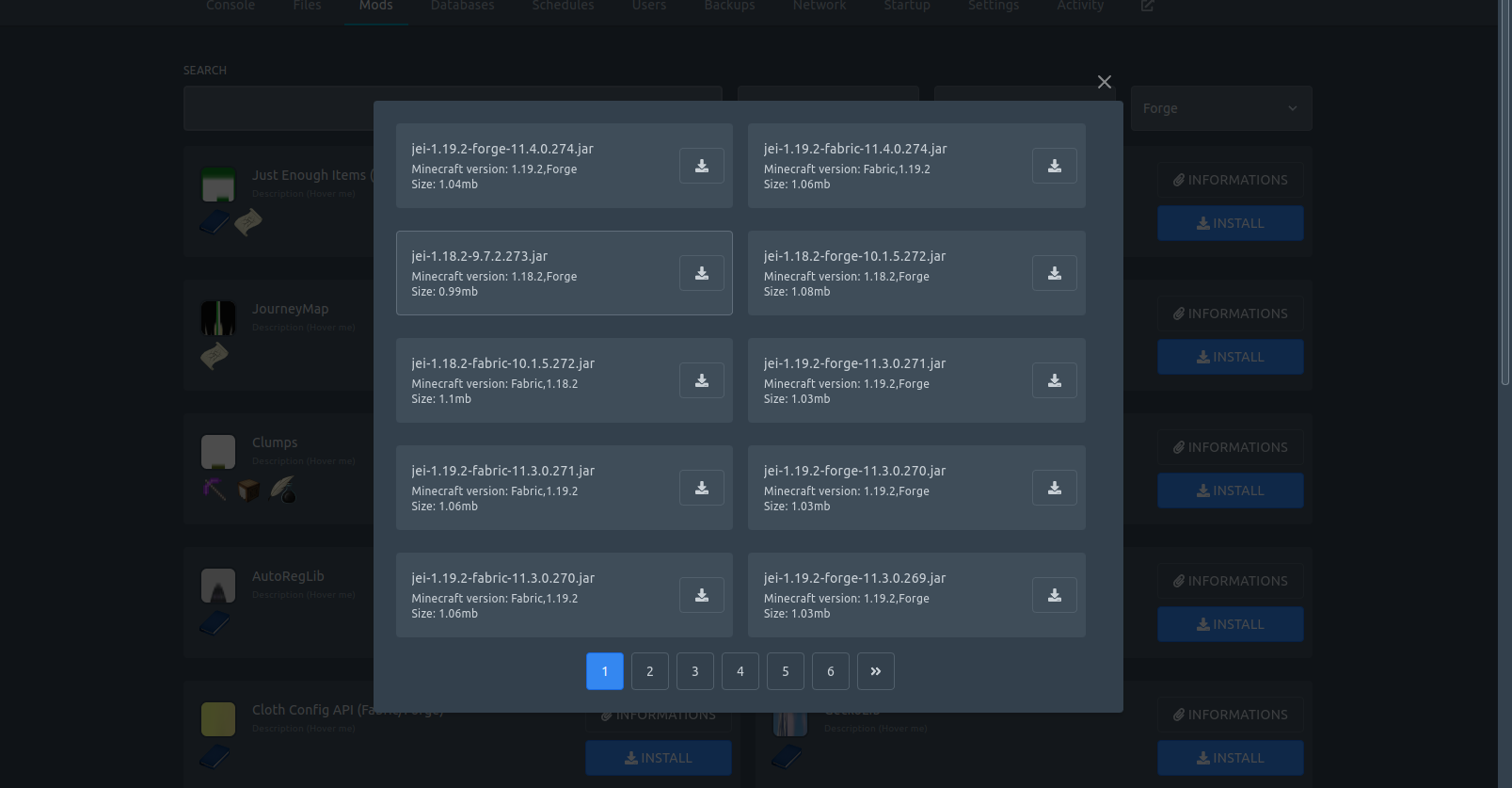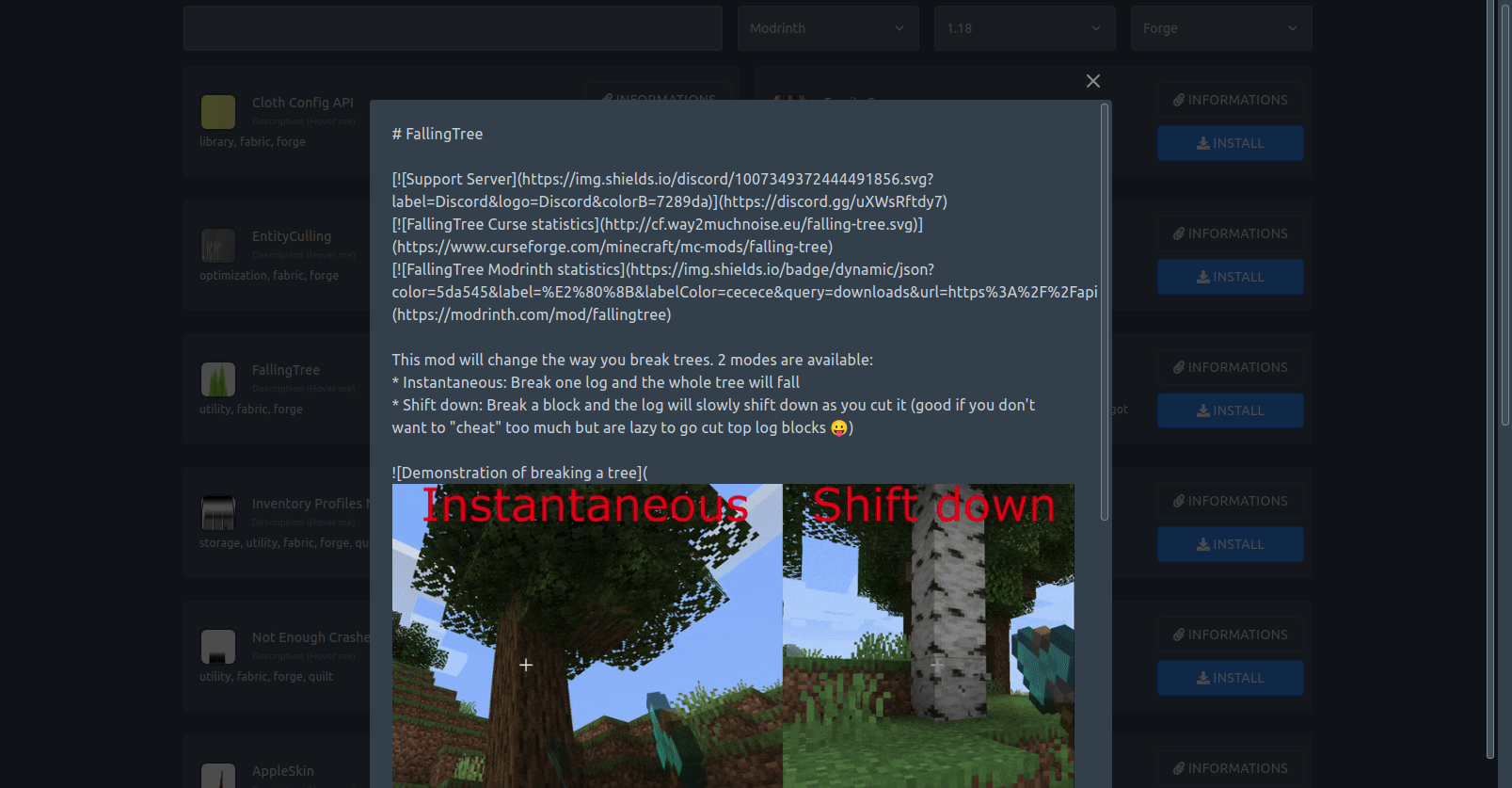 Features:
-No Wings edit 
-Automaticly download mods to mods folder.
-Version management.
-Loader management (Forge, Fabric)
-CurseForge and Modrinth
Supported Pterodactyl Panel Versions - 1.4.2, 1.5.0, 1.5.1, 1.6.X, 1.7.X, 1.8.X, 1.9.X, 1.10.X, 1.11.X
Please note that by purchasing and using this addon, you agree to these policies:
After the purchase you can get your licenses on our website
For any inquiries or questions, please refer to our Helpdesk. Should you require further assistance, do not hesitate to reach out to us via our contact page.