Server Importer Pro [1.X]
Product information
Release 1.0.4 (Updated )
Reviews
0 out of 5 stars
no reviews just yet
With this addon you can import file from a sftp/ftp server!
Release history
Description
This addon allow you to download file from a sftp/ftp server to your server!
If you already have Server Importer Lite addon you can contact me on discord for get a discount on this addon (discount depend of your puchased price).
The importer button is located in settings tab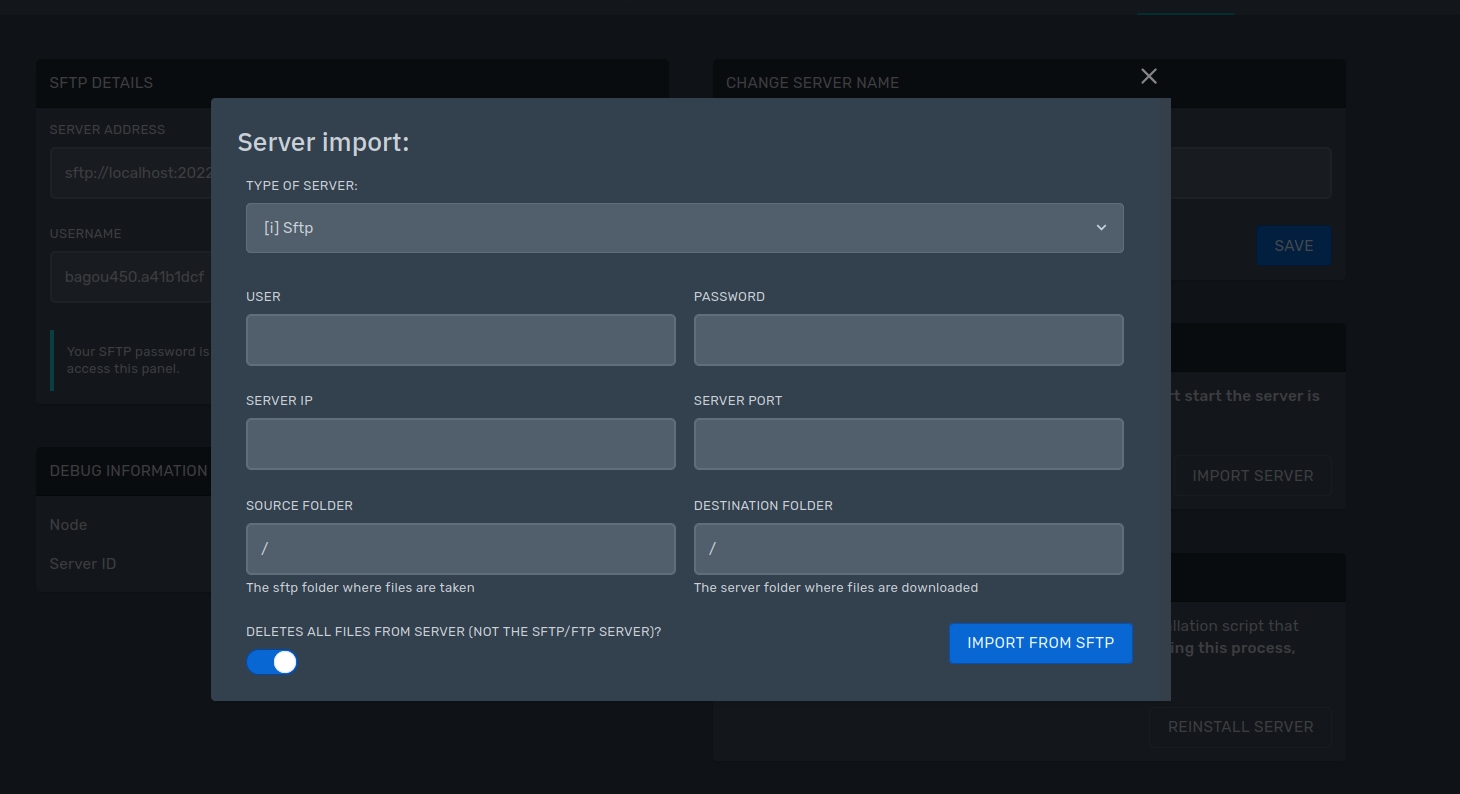 You can see a demonstration video here
Supported Pterodactyl Panel Versions - 1.4.2, 1.5.0, 1.5.1, 1.6.X, 1.7.X, 1.8.X, 1.9.X, 1.10.X, 1.11.X
Please note that by purchasing and using this addon, you agree that:
-Don't Resell this addon.
-Don't give this to other people.
-No refund
-Don't Copy this addon.
If you have any questions you can :
-Contact me on discord (48 hours answer time)
-Send a SMS to +33 7 56 89 00 36 (Unsurcharged number, No call) (6 hours answer time)
-Send a email to [email protected] (12 hours answer time)