Server Splitter [1.X]
Product information
Release 1.3.3 (Updated )
Reviews
0 out of 5 stars
no reviews just yet
This addon allow you to split your server!
Release history
Description
This plugins allow you to split your server!
For exemple if you have a server with 5gb of ram 5gb of disk and 2gb of swap you can split it to:
-One server with 2,5gb of ram 1gb of disk and 0 of swap
-Another server with 2.5gb of ram 4gb of disk and 2gb swap
You have a split limit variable for set the allowed split number of a server.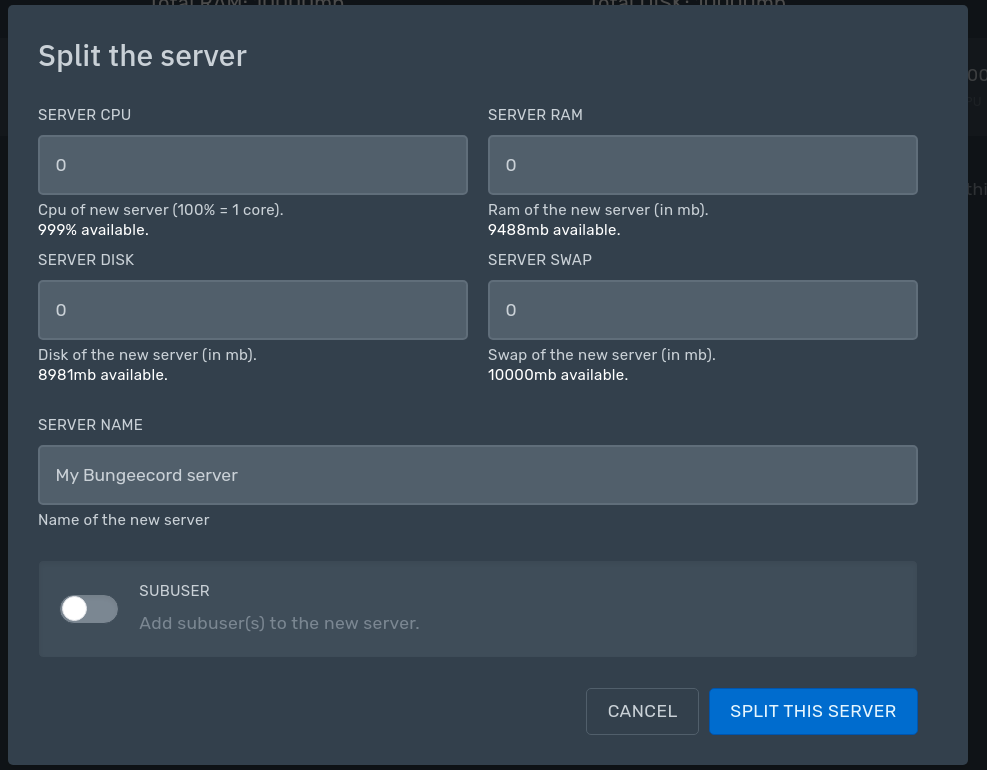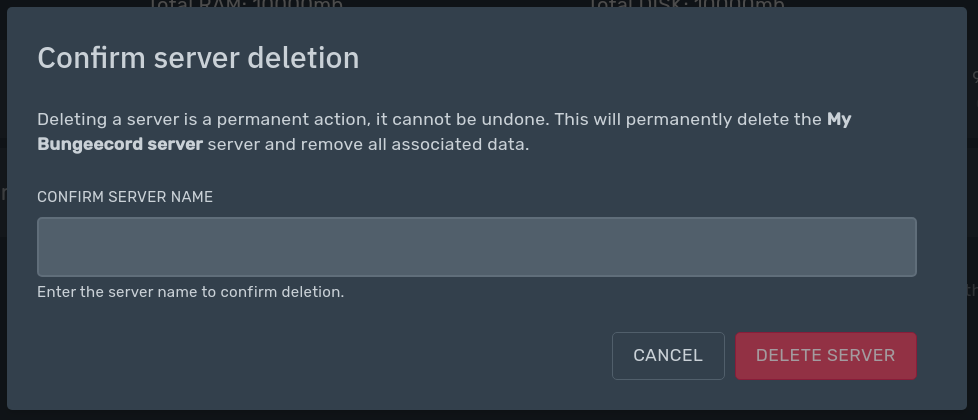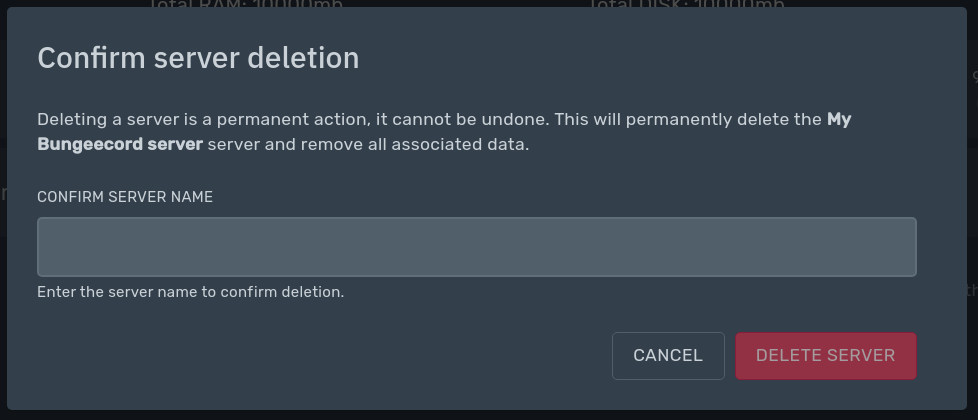 If you need more ram cpu disk or swap you have a error :
The master server is the base server and current server is the server where you are (The current server is not the active server all server! If you split a server you still can use the other server!).
See a demonstration video here
Supported Pterodactyl Panel Versions - 1.4.2, 1.5.0, 1.5.1, 1.6.X, 1.7.X, 1.8.X, 1.9.X, 1.10.X, 1.11.X
Features:
-This addon is compatible with WHMCS and ClientXCms
-This addon got a permission system for subuser
-This addon work for all 1.X pterodactyl version
Please note that by purchasing and using this addon, you agree that:
-Don't Resell this addon.
-Don't give this to other people.
-No refund
-Don't Copy this addon.
If you have any questions you can :
-Contact me on discord (48 hours answer time)
-Send a SMS to +33 7 56 89 00 36 (Unsurcharged number, No call) (6 hours answer time)
-Send a email to [email protected] (12 hours answer time)